Santorini is a beautiful picturesque island, famous all over the world for its great volcano and its sunset. Many may think that Santorini is mainly  a couple's destination, as its idyllic landscape is the perfect setting for a wedding or a honeymoon. Although it is absolutely true that Santorini might be a paradise for all the romantics  out there, it is also a great destination for family vacations. Santorini with kids is a great experience for the youngest and the oldest members of a family as well, as there are plenty family-friendly activities to do. This article will provide you with all the necessary  information you need to know, in order to spend an incredible vacation in Santorini with kids 
Where to stay in Santorini if you have kids
Santorini is one of the most crowded islands of Greece in Summer, therefore it has plenty of accommodation options, in order to suit the needs of every individual. If you want to visit Santorini with kids you should definitely choose an area close to shops such as mini-markets and pharmacies, yet quite enough. Well, we know that this sounds like a hard combination, but there is always a solution. Oia might be one of the most beautiful places of Santorini, yet it can be quite overcrowded in the summer months. So, if you want to stay in Oia  and enjoy some peaceful family moments as well, you should  choose to book rooms in a hotel on the east of the village. There, the beauty of Santorini merges  with an atmosphere of serenity, creating the ideal setting for a family vacation.
If you are looking for a more budget friendly option, then you should definitely consider staying at Finikia. Finikia is only 10 minutes walk  away from Oia and is located on the slopes of the caldera, making it  a great option to explore the unique cycladic architecture of  the island. 
Another village that is a great option, if you want to visit Santorini with kids, is Imerovigli. Imerovigli village definitely has an idyllic beauty equivalent to that of Oia's landscapes, only with cheaper prices and less people. Moreover, your kids will love to play in Imerovigli's central square which leads to some carved traditional settlements of the island.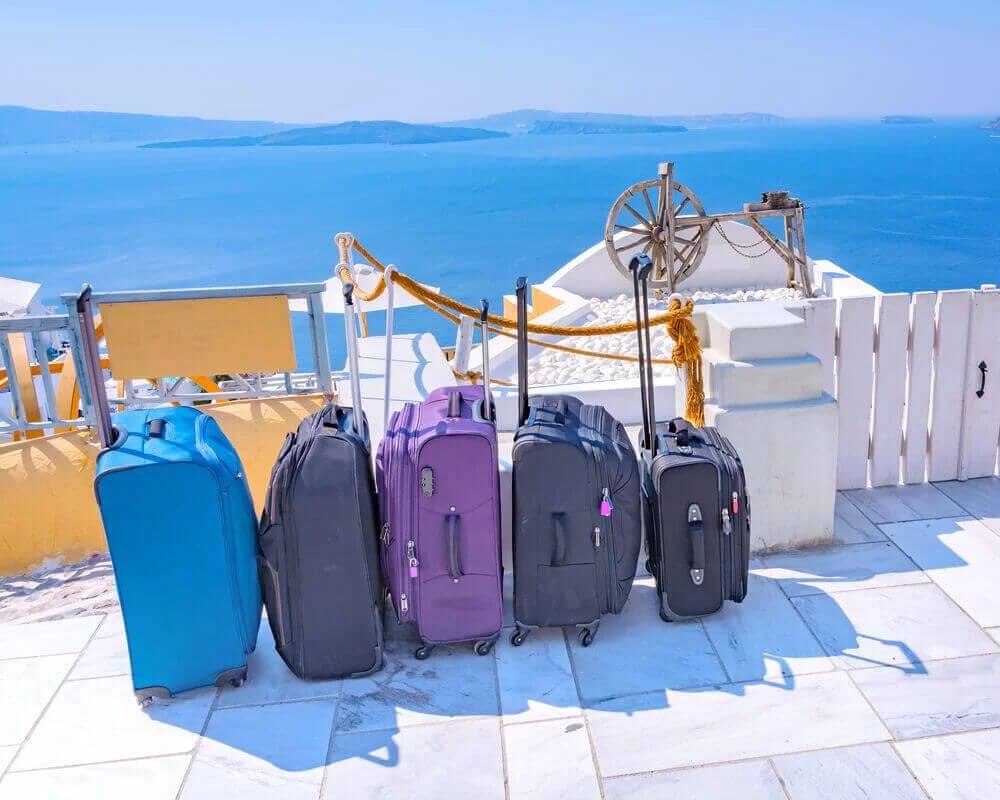 Things to do in Santorini with kids
When visiting Santorini with kids, you should definitely have in mind that the island has a long  and interesting history that your children should definitely learn about. Santorini has been inhabited since the neolithic era and it thrived during the Minoan times, as the findings in the Akrotiri excavation indicate. Akrotiri excavation  is located in the southwest part of Thira and  is definitely a destination that your children will love. We suggest that you visit Akrotiri accompanied with a family  friendly  guide, so that your children can have a greater understanding of the history of Akrotiri. 
Another place that you should definitely visit if you are in Santorini with kids is the prehistoric museum of Thera.  The museum is located at Thera near the Akrotiri excavation. There you can admire exhibits of great archaeological importance that indicate the advanced  way of living that the prehistoric inhabitants of Santorini had.  
Finally, If you  want to have some fun with your kids on your vacation, Perissa Waterpark is a must visit destination for you. The waterpark is well-organized and has been recently renovated. There, your kids can enjoy sliding at water slides  specially designed for children and you can spend some time relaxing at its great water pools. In the Perissa Waterpark, you also have the chance to have a meal, which makes it a perfect choice for an all-day  excursion on Santorini with kids.
Best beaches to visit in Santorini with kids
Molinthos beach in Santorini must be actually one of the most kid-friendly beaches on the island as it has really shallow waters and lots of sand. If your kids are quite old you should also visit the majestic beaches of Kamari and Perissa, their waters might be a little deeper but  they are also sandy and they have a mesmerizing view. Before you pay a visit to a beach in Santorini with kids, we recommend you make a certain preparation beforehand.
First of all, you should prefer heading at the beach early, as  the sun might be overwhelming  for little kids, especially in the heart of summer. You should also always carry with you  a high-protection sunscreen, caps and water shoes, in order to protect the feet of your little ones.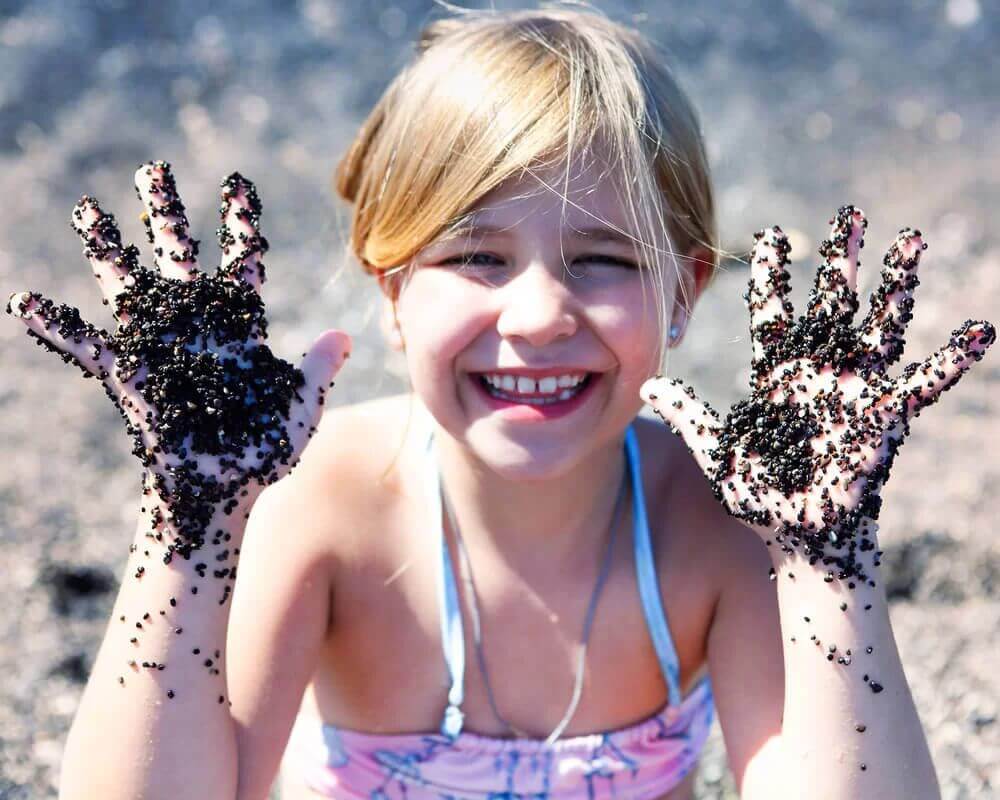 Visiting Santorini with kids is a great experience that would definitely create for you some beautiful family memories.
Rent a car in Santorini from Autocenter and secure a safe and comfortable vehicle to explore every corner of Santorini with your kids.