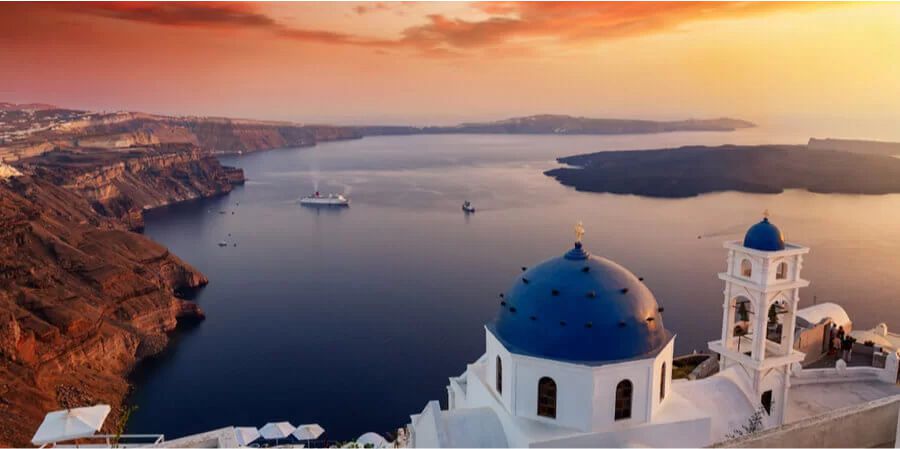 About Imerovigli Santorini
Located at the Northwest part of Santorini Island, Imerovigli, presents one of the most breathtaking caldera of the island, as it is situated at the highest point of the cliff. It is a picturesque village just 3,5 km away from the capital of the island, Fira. The advantageous position of Imerovigli, provides to its visitors spectacular panoramic views of the Volcano and the caldera. Worth exploring also at Imerovigli settlement, is the famous Skaros Rock, a peculiar large rock created by the volcanic eruption and the earthquake. 
Imerovigli Pick Up/Drop Off AutoCenter Service
Autocenter Santorini car rentals offers 24-hour pick up and drop off services at our Santorini Car Rental meeting point at Imerovigli Santorini. In this way, you will have the opportunity to start your vacation in the best possible way and without wasting any time. Our pick-up service will deliver the car rental to the desired location, in Imerovigli, and will welcome you to our island. In addition to car delivery, among the car rental services of Santorini we also include the receipt of the car on your departure. Our main concern is to offer our customers convenience and comfort during their holidays.
How to book car hire in Imerovigli
Enter your dates and choose Any hotel in Santorini as pick up and drop off locations for your car rental. You will then see quote for various car types. Choose the car type that suits you best. Then enter your details over a secure server and we will do the rest. Once confirmed, you are guaranteed to received the car of your choice on the day and at the time you have specified.
Get the car of your choice in Iverovigli in 5 simple steps:
Complete reservation through our secure online reservation system, choose Any hotel in Santorini as your pick up location and make sure that you have filled all the appropriate fields.
Receive reservation confirmation to your e-mail inbox with your reservation No. tip: Check your spam folder in case you don't see the confirmation e-mail in your inbox folder.
Our staff will come to your hotel/villa so as to complete the car rental agreement.
For your identification to proceed you should keep handly your driving license and your credit card.
Our staff will guide you to pick up your car rental from the related parking area in Imerovigli.